Your Queenstown DJs of choice
Queenstown is home to some of the most stunning lakes and mountain ranges in New Zealand.
Not only can this beautiful spot mesmerise an audience with its sheer beauty, but it also captures the hearts of couples who enjoy Queenstown as a premiere wedding destination. Queenstown has become one of the top destinations for weddings, and we can certainly understand why.
From its plethora of activities on offer in and around Queenstown, to its night life and spectacular scenery; it sets the scene for a fun, stress-free and fairy tale wedding. We are proud to be highly recommended as the Queenstown wedding DJs of choice.
We come highly recommended as Queenstowns best wedding DJs
Don't settle for any less than the best when it comes to finding that perfect wedding DJ in Queenstown.
With many years of experience performing in and around Queenstown as wedding DJs, we come prepared to give you the night of your life. Not only have we been exclusively recommended by Millbrook Resort and The Hilton Queenstown, but we also come highly recommended by The Heritage, Trelawn Place, Gibbston Valley Winery, Lake Hayes Pavilion and NZ High Country as well.
Our experience as Queenstown wedding DJs puts us in a league of our own, and we can't wait to help you plan a wedding you will never forget.
JUST SOME OF THE QUEENSTOWN & WANAKA LAKES VENUES WE HAVE WORKED WITH:
How do we make your Queenstown wedding a special one?
Our team is made up of only the best qualified audio engineers and professional DJs.
Coupled with industry standard equipment, we guarantee all will go smoothly when you choose the team at Nightlife DJs for your wedding entertainment.
We supply everything you need for your wedding reception such as lighting, sound systems, wireless microphones for speeches, LED fairy light curtains for behind the head table, projectors for slideshows and so much more. We are more than just preferred Queenstown wedding DJs, we are passionate about what we do and look forward to making your wedding a magical one.
Queenstown venues are something special
There's a reason why the world's elite are choosing Queenstown as their wedding destination. The venues are high class and appeal to a wide variety of people.
From Gantley's Restaurant, Skyline Gondola and Trelawn Place, through to Stoneridge Estate, Millbrook Resort, St Moritz Lombardi Restaurant, Lake Hayes Pavilion, NZ High Country, The Heritage and so many more; you are spoilt for choice.
Each venue is also well situated for our quality Queenstown wedding DJs to put on a night to remember. We look forward to being your Queenstown wedding DJs of choice, providing entertainment to see you dancing the night away with your nearest and dearest.
Take a look around Queenstown...
There's no better way to spend an afternoon than at Gibbston Valley's favourite winery. Take a tour through the wine cave, dine in their premium restaurant, or take a wine tasting tour and head off on a bike ride to explore the Gibbston River Trail. Gibbston Valley is also home to many summer concerts, events and private functions. If you're looking for a wedding or function venue near Queenstown, get in touch with Gibbston Valley Winery's event co-ordinators.

To find out more about Gibbston Valley Winery, you can take a look at their website HERE.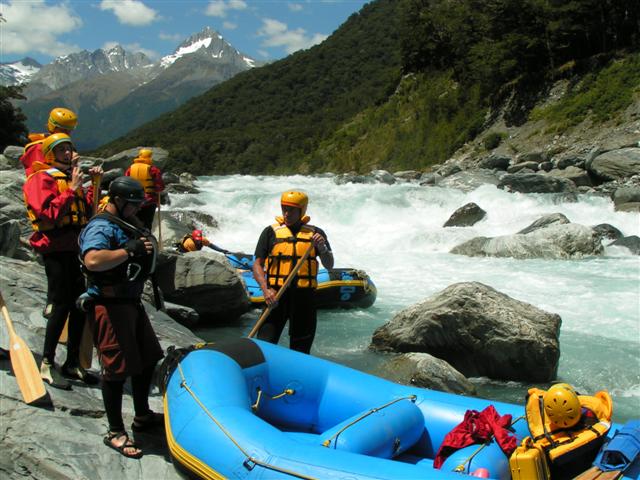 Looking for a thrill or the ultimate stag do experience?
Queenstown Rafting has got you covered! They've been running rafting tours since 1974 so they know their stuff when it comes to white water.
Why not make a day of thrill seeking adventures and ask about their package deals? From Heli Tours and Bungy Jumps through to Jet Boating and 4WD rides, there's so much to do!
For more info on Queenstown Rafting and to find out what sort of package will best suit your Queenstown getaway, check out their website HERE.
Trying to cure your lunchtime cravings or midnight munchies after a big night on the town?
Nestled in the midst of Queenstown is what can only be described as some of New Zealand's best burgers.
But it's certainly no local secret. Don't be put off by the long lines of hungry patrons during lunch and dinner service, the Ferg Burger staff know what they are doing and will serve you up with a mouthwatering burger in no time.
Take a look at the menu and location or check if your order is ready on their website HERE.